Lowongan kerja Sr. Frontend Engineer

Lowongan Kerja Posisi Sr. Frontend Engineer di PT Jaya Digital Properti
DESKRIPSI LOWONGAN KERJA
About us:
FIT HUB is a venture-backed technology-driven health and wellness startup based in Jakarta, Indonesia. Founded in 2020, FIT HUB's mission is to democratize access to Health and Wellness for all Indonesians. We believe that everyone should have access to improving their health and wellness, so we've built FIT HUB from the ground up to make exercising friendly, affordable, and fun for new gym-goers and fitness enthusiasts alike.
The Opportunity:
In this role, you will be part of our growing Engineering Team. You will help the Engineering Team build and maintain our mobile application and internal tools. You will be expected to be agile, hands-on and willing to hit the ground with a growth mindset. You'll get a huge room of growth and opportunity to show your skills as you will help create world-class digital products.
What You Will Do:
Work cross-functionally with the Design, Commercial and Operation teams to ship world-class products and features that drive our metrics

Develop and enhance interactive user experience by using the best practices in modern Front End development

Improve the UI app layout and structure to ensure reliability, scalability and security

Can quickly comes up with MVP models and propose solutions for complex problems

Produce high-quality maintainable code, test it, collaboratively review it and ship it.

Identify areas to improve and scale our architecture and application design.
What You Will Need:
At least 4 year of experience as a Frontend Engineer

Bachelor's degree in Computer Science or a related field (or related experience)

Having fundamentals understanding of Web application, including HTTP requests, API usage, HTML, CSS, and Javascript.

You have experience with frontend frameworks ReactJS, TypeScript, and Wordpress

Experience with Scrum/Agile development methodologies

Able to implement atomic design system, (currently we are using Figma for design deliverables)
Informasi Tambahan Lowongan Kerja
Tingkat Pekerjaan : Manajer/Asisten Manajer
Kualifikasi : Tidak terspesifikasi
Pengalaman Kerja : 4 tahun
Jenis Pekerjaan : Penuh Waktu
Spesialisasi Pekerjaan : Komputer/Teknologi Informasi, IT-Perangkat Lunak / 508, 191
Informasi perusahaan Pemberi Kerja, PT Jaya Digital Properti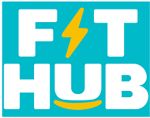 FIT HUB is a venture-backed Health & Wellness Startup in Indonesia with the mission to democratize access to Health & Wellness for all Indonesians. Through our digital innovation in integrating wellness services and products into an easily accessible platform, FIT HUB is able to enhance people's lives with an affordable and premium one-stop solution.
Our digital ecosystem allows members to conveniently connect with other users, discover the best pre-recorded and live workouts, search for nearby gyms, book classes and coaches. In addition, members have unlimited access for classes and training at 10 of our Offline Locations in 3 different Cities.
Currently FIT HUB has more than 10,000 members and aims to reach 500,000 members and open 50 offline locations by 2022 to be the biggest Health & Wellness brand in Indonesia. Join our growing team and unleash your greatest potential to revolutionize the Health & Wellness sector through technology.
Informasi Tambahan Perusahaan PT Jaya Digital Properti
Ukuran Perusahaan : 51 - 200 pekerja
Waktu Proses Lamaran : 27 hari
Industri : Perawatan/Kecantikan/Fitnes
Tunjangan dan Lain-lain : Tip, Pinjaman, Olahraga (contoh: pusat kebugaran), Waktu regular, Senin - Jumat, Kasual (contoh: Kaos)
Lokasi : Jakarta Raya