Lowongan kerja Account Manager / Sales Project ( IT Product Solution )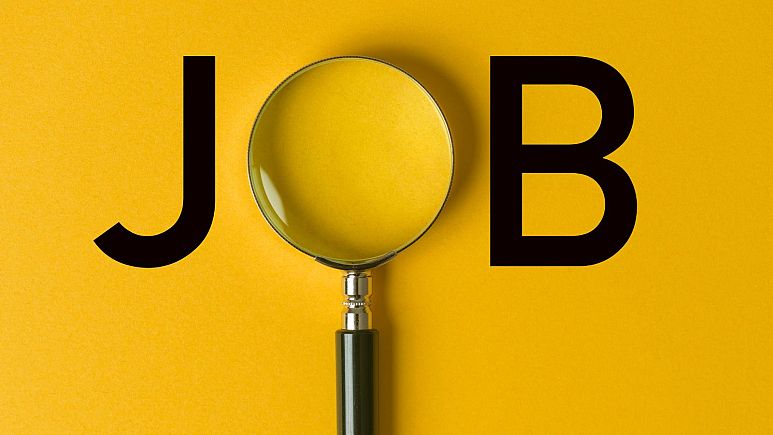 Lowongan Kerja Posisi Account Manager / Sales Project ( IT Product Solution ) di PT Harrisma Informatika Jaya
DESKRIPSI LOWONGAN KERJA
Account Manager / Sales Project ( IT Product Solution ) :
Is a sales who handles the sales duties, focused on Selling IT Product Solution for Project division.
Is a sales who also responsible for search new project, create, develop and managing key accounts, maintaining a long term relationship with accounts and maximizing sales opportunities within them.
Main Duties :
Find and managing customer / end user, selling the products in IT Product Solution for Project division.

Generate New Customer & New Sales Opportunities.

Create and Excecute Sales.

Meeting, presentation, visiting, negotiating, dealing, creating, developing, and selling to new customer is a must.

Responsible for negotiating, communication ( new customer and / or partners or principles ) to assigned target number (Gross Profit).

Responsible for building, managing the overall relationship with customer and be a PIC of contact.

Achievement of sales through the direct sales (End User).
Requirements :
Maximum 35 years old.

Minimum Bachelor degree (S1).

Have own a vehichle ( Motor / Car ) is a must.

Having experience Minimal 5 Years as a Sales Project IT Product is a must.
Have own data base / customer list coverage from your existing account (own networking) is a must (End User / Project).
Strong background and experience creating project from beginning until ending (Tender or PL) is a must.

Able to communicate in English both oral and written is a must (active), and mandarin (passive).

Computer skill is a must (Ms.Office, Ms.Outlook, Internet, etc).

Able to work independently as well as in a team and self motivated.

Willing to work in west Jakarta - Meruya area ( Head Office ) and ready to business trip to outsite jabodetabek area for project.
Informasi Tambahan Lowongan Kerja
Tingkat Pekerjaan : Pegawai (non-manajemen & non-supervisor)
Kualifikasi : SMA, SMU/SMK/STM, Sarjana (S1), Diploma Pascasarjana, Gelar Professional, Magister (S2)
Pengalaman Kerja : 5 tahun
Jenis Pekerjaan : Penuh Waktu
Spesialisasi Pekerjaan : Penjualan / Pemasaran, Penjualan - Korporasi / 503, 142
Informasi perusahaan Pemberi Kerja, PT Harrisma Informatika Jaya

Based on the rapid progress of information technology, in 1986 Harrisma seized an opportunity to develop an IT business in Indonesia. By accelerating the technology transfer through partnership with leading IT vendors such as : Hewlett Packard (HP), Dell, Lenovo, Fuji Xerox, Zebra Technologies, Brother, Panasonic, Samsung, Extreme Network, AOC Monitor, SAP, Radio Communication (Motorola Solution & Hytera), Point Of Sales (JANZ), UPS (Vertiv&Cyber Power), Fuji Film, Interactive Display (Promethean & Uniview), CCTV & Security Solution System (Honeywell, Pelco & Uniview) etc;
Our Vision :
Become one of the "Best Indonesian Top 10 IT companies" with the best sales achievement, Best IT Solutions and Services Provider.
Our Mission :
Transfer knowledge and technology through our cooperation with chosen vendors to increase Indonesian IT development.
Provide facilities and reliable IT solutions and services through all our branches in many cities in Indonesia with a standardized services and expertise.
Keep maintaining and expanding the company to reach the maximum term of potential gain and efficiency value.
Enhance the quality of human resources and helping the government to decrease the unemployed labour in Indonesia.
Informasi Tambahan Perusahaan PT Harrisma Informatika Jaya
Ukuran Perusahaan : 51 - 200 pekerja
Waktu Proses Lamaran : 21 hari
Industri : Komputer/Teknik Informatika (Perangkat Keras)
Tunjangan dan Lain-lain : Tip, Asuransi kesehatan, Parkir, Waktu regular, Senin - Jumat, Bisnis (contoh: Kemeja)
Lokasi : Jakarta Barat