Lowongan kerja Sales and promotion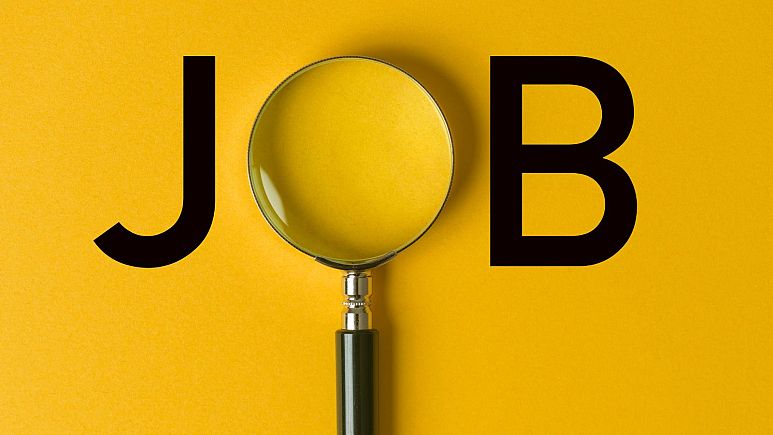 Lowongan Kerja Posisi Sales and promotion di kaybees
DESKRIPSI LOWONGAN KERJA
WE ARE LOOKING FOR SALES TEAM FOR OUR OPENING IN GRAND INDONESIA
Sales Person Candidate Requirements:
1. Enthusiastic Sales Drive:
A genuine passion for sales and an unquenchable desire to excel in a competitive environment.

Proven track record of meeting or exceeding sales targets and a hunger to consistently achieve and surpass goals.
2. Excellent Communication Skills:
Exceptional verbal and written communication abilities to effectively convey product benefits and engage customers.

Active listening skills to understand customer needs and tailor solutions accordingly.
3. Customer-Centric Mindset:
Dedication to delivering exceptional customer experiences and building long-lasting relationships.

Ability to empathize with customers, identify pain points, and offer suitable solutions.
4. Adaptability and Resilience:
Willingness to embrace change, adapt to evolving market dynamics, and turn challenges into opportunities.

Resilience to handle rejection and ability to bounce back with even greater determination.
5. Product Knowledge:
Deep understanding of our products/services and the ability to explain their features, advantages, and benefits to customers.
6. Team Player:
Collaborative spirit to work seamlessly within a team, sharing insights and contributing to collective success.

Willingness to mentor and support colleagues when needed.
7. Problem-Solving Skills:
Creative thinking to identify unique solutions for customer needs and address objections effectively.
8. Time Management:
Strong organizational skills to manage leads, prioritize tasks, and maximize efficiency.
9. Integrity and Professionalism:
Commitment to ethical business practices and maintaining a high level of professionalism in all interactions.
10. Tech-Savviness:
Comfort with using various sales and communication tools, including CRM systems, email, and virtual meeting platforms.
11. Continuous Learner:
Eagerness to stay up-to-date with industry trends, product knowledge, and sales techniques through ongoing training and self-improvement.
12. Previous Sales Experience:
While not mandatory, previous sales experience is a plus.
What We Offer:
Competitive base salary and attractive commission structure.

Comprehensive training and development programs to enhance your sales skills.

Opportunities for career growth and advancement within the organization.

A supportive and empowering work environment that values your contributions.

Exciting incentives, recognition, and rewards for outstanding performance.
If you're ready to take your sales career to the next level, seize this opportunity to shine and achieve new heights with us. Join our sales team and become an integral part of our success story!
To apply, send your resume and a cover letter detailing your passion for sales and how you meet the requirements outlined above to [Email Address]. We look forward to welcoming you to our winning team!
Informasi Tambahan Lowongan Kerja
Tingkat Pekerjaan : Pegawai (non-manajemen & non-supervisor)
Kualifikasi : Tidak terspesifikasi
Pengalaman Kerja : 1 tahun
Jenis Pekerjaan : Penuh Waktu
Spesialisasi Pekerjaan : Penjualan / Pemasaran, Penjualan Ritel / 503, 145
Informasi perusahaan Pemberi Kerja, kaybees
Kaybees :
We at Kaybee's are a dessert bar founded in 2022 with a vision to provide an experience for our customers by focusing on the quality of ingredients and enhancing new possibilities with flavors and ways like no other. Soon to be known for being a one stop shop for desserts.
Known for our range of chocolates with a wide selection of pralines to cater to everyone's needs. We also provide a selection of cakes, macarons, pasties & beverages.
We hope to deliver lots of more interesting products in the future with your support.
CEO:
Chef Karan Bajaj started his culinary training in India at the age of 21 where he first discovered his passion for baking and pastry arts.
He was closely mentored by many world renowned pastry chefs in India, which lead him to Las Vegas where he the opportunity to work with one of the most emblematic figures of the new generation of pastry chefs, Amaury Guichon.
Amaury's world presence by being on Netflix not only helped but mentored him into the world of chocolate. After all the training and learning he has made his way back to Jakarta with all the creativity and dedication for his Kraft and to put forth the vision with passion he has towards.
Informasi Tambahan Perusahaan kaybees
Ukuran Perusahaan :
Waktu Proses Lamaran :
Industri : Makanan & Minuman/Katering/Restoran
Tunjangan dan Lain-lain :
Lokasi : Jakarta Selatan