Lowongan kerja Warehouse Admin - Based in Indonesia
Lowongan Kerja Posisi Warehouse Admin - Based in Indonesia di BIOMED GLOBAL SERVICES SDN. BHD.
DESKRIPSI LOWONGAN KERJA
Job Description
Maintain clear and accurate operations document and procedure. Ensure safe keeping of document at all times.

Record and update timely the warehouse daily delivery list and communicate with stakeholders timely. Organize and prepare consignment with external transporters.

Attend to stakeholder's inquiries and communicate regularly with the Planner, Customer Service, and external party e.g. courier and supplier, where applicable.

Assist in transport booking via various communication channel including reverse pick-up and placing order to supplier for material needed for operation.

Assist in complaint management, investigate for root cause, and recommend corrective and preventive action with involved parties.

Handle proof of delivery (chop-sign) document from customers. Organize them and scan into designated folders in the server.

Check contract, vendor and/or 3rd party claims/invoices and warehouse driver's daily delivery sheet against customer delivery acknowledgement copy (POD). Scan the document into relevant folders.

Participate in scheduled stock take and ad hoc count.

Ensure continual compliance to safety guideline, 5S, ISO & GDPMD requirement at all times.

Perform other relevant duties and responsibilities as may be assigned by the warehouse manager.
Job Requirement
Minimum High School or Diploma Degree in any discipline with 1-2 years of experience in Warehouse or related field.

Good command in English for professional use.

Possess good understanding in Inventory Management (Stock monitoring and Warehouse Operations Knowledge

Good in writing, record keeping, reporting and typing skill.

Good knowledge of Microsoft applications.

Positive mindset, discipline, initiative, passion and committed to work responsibility.
Informasi Tambahan Lowongan Kerja
Tingkat Pekerjaan : Pegawai (non-manajemen & non-supervisor)
Kualifikasi : SMU/SMK/STM, D3 (Diploma), D4 (Diploma)
Pengalaman Kerja : 1 tahun
Jenis Pekerjaan : Penuh Waktu
Spesialisasi Pekerjaan : Sumber Daya Manusia/Personalia, Staf / Administrasi umum / 502, 133
Informasi perusahaan Pemberi Kerja, BIOMED GLOBAL SERVICES SDN. BHD.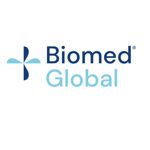 Biomed Global is a major local company representing a number of world renowned companies with innovative technologies in the Clinical Diagnostics and Biotech Life Science sector. We worked closely with key opinion leaders in their respective specialties in bringing technologies into Malaysia which directly improved the quality of health care to the general public. We are the market leader in HIV monitoring, Leukemia analysis by Flow-Cytometer, Cord Blood Banking, Allergy Diagnosis, Transfusion medicine and Stem-Cell research. Plans are also underway to acquire certain IP in Medical Innovation to embark on manufacturing activities.
We brought to the customer in terms of value technology, excellent services and continuing education in the past seventeen years. Customer view Biomed Global is a reliable and trustworthy partner because of the track record and the continuous fulfillment of its commitments and promises. All members of the company were doctrine to practice high ethics, teamwork, excellent business performance and initiative as our shared value and beliefs. All these vision, mission and shared value and belief are build on the foundation of Biomed Global group, which is to be a responsive organization, caring for the staffs and society, be courteous to our peers, provide excellent services and build a strong and lasting partnership with our customers. It is the beliefs of the BMS management and staff that together we shall achieved our slogan which is "Towards Better Lives".
We have won the prestigious Golden Bull Award for the year of 2008, 2009, 2010, 2011 and 2012. We have operations in Malaysia, Singapore, Myanmar, Indonesia and Thailand, with further regional expansion planned. In our efforts to modernize our business operations, we are looking for dynamic individuals with bright ideas and the willingness and determination to undertake challenging projects and follow through until a successful completion is achieved. If you are looking for a job that gives you the freedom to innovate, a chance to handle challenges that are only limited by your imagination, and be rewarded accordingly, apply now!
Informasi Tambahan Perusahaan BIOMED GLOBAL SERVICES SDN. BHD.
Ukuran Perusahaan : 201 - 500 pekerja
Waktu Proses Lamaran :
Industri : Lainnya
Tunjangan dan Lain-lain : Asuransi Gigi, Tunjangan Pendidikan, Tip, Asuransi kesehatan, Pinjaman, Olahraga (contoh: pusat kebugaran), Parkir, Penglihatan, Waktu regular, Senin - Jumat, Bisnis (contoh: Kemeja)
Lokasi : Jakarta Barat