Lowongan kerja Store Operations (Amazon Experienced)
DESKRIPSI LOWONGAN KERJA
About SCI E-Commerce
Launched in 2014 in Singapore, SCI E-commerce is the leading and fastest-growing eCommerce enabler that provides full end-to-end eCommerce solutions for businesses & brands in Southeast Asia and China.
We have worked with prominent Fortune 500 brands, as well as local and global enterprises in establishing a strong online presence from their original brick and mortar stores. Our team provides services such as eCommerce store set-up, Campaign Management, Digital, and Social Media Marketing, Logistics and Shipping Fulfillment, and Service Quality Management to ensure steady revenue growth and visibility for our clients in the digital age.
Taking pride in the value we provide, SCI E-commerce have achieved operational excellence and are recognized by Tmall/Lazada as one of the Ecological Partner Enabler.
Join us now if you are looking to co-create your growth and learning in the rapidly growing eCommerce industry that brings you excitement and fulfillment in the job you do!
Responsibilities:
Execute the Campaign submission,

RDH (Whitelist),

Request banner / Thumbnail design to Graphic designer team (BAU, All Campaign, T&C, Resize the banner / thumbnail) and also Upload banner of placement in the platform,

Customer Experience Management / Feed posting (on every Campaign period, Weekend),

Do the paperwork task to fill up the documents or files (Google spreadsheet/Excel) for Key Account Management Department.

Do the sales update weekly,

Listing creations,

Liase with Customer Service to communicate the general questions,

Set voucher/add-on deal/flexi combo/discount promo in Marketplace,

Liase with department respective towards day to day operations.
Requirements:
Ecommerce Executive with entry to middle level Experiences in Marketplace (Shopee, Tokopedia, Lazada, etc.), especially Amazon

Diploma or Bachelor Degree, major in marketing, management, e-commerce, or related background is preferred,

Familiar with e-commerce industry is a plus,

Ability to communicate in English language,

Ability to champion processes towards result,

Positive, Passionate, Proactive, Self-Initiative, and Attentive to Details.
Additional Perks
We reward our employees with the "best in the industries" quarterly bonus and even reward performance beyond expectation. We provide a competitive medical coverage and dental benefits package. Come join us and get ready for our exciting group outings to end your day with fun and variety to the work week!
Informasi Tambahan Lowongan Kerja
Tingkat Pekerjaan : Pegawai (non-manajemen & non-supervisor)
Kualifikasi : Sarjana (S1), Diploma Pascasarjana, Gelar Professional
Pengalaman Kerja : 1 tahun
Jenis Pekerjaan : Penuh Waktu
Spesialisasi Pekerjaan : Pelayanan, Logistik/Rantai Pasokan / 505, 147
Informasi perusahaan Pemberi Kerja, SCI ECOMMERCE PTE. LTD.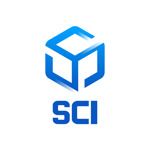 SCI is the leading software-enabled digital commerce optimiser in Asia. Headquartered in Singapore, we have unique capabilities to cover the lucrative cross-border e-commerce trade routes between China and six countries in ASEAN and intra-ASEAN.
We pioneered the full suite of end-to-end e-commerce solutions in Southeast Asia, empowering our brand and merchant partners in executing their cross-border e-commerce strategies.
Adopting high-performance marketing concepts and best management practices, SCI has helped brands including Abbott, Danone, J&J, Oppo, Nestle, and Vinda successfully penetrate Southeast Asia and China's Cross-Border E-commerce market.
Today, the services of SCI go beyond e-commerce, covering social commerce, online food commerce, direct-to-customer and private label, and financing solutions as the go-to digital solution provider in Asia.
More about SCI:
Financial Time: https://ift.tt/7hLfiE2
Deal Street Asia: https://ift.tt/B97tea0
Kr-Asia: https://ift.tt/ZCmhY9j
Informasi Tambahan Perusahaan SCI ECOMMERCE PTE. LTD.
Ukuran Perusahaan : 201 - 500 pekerja
Waktu Proses Lamaran : 11 hari
Industri : Konsultasi (IT, Ilmu Pengetahuan, Teknis & Teknikal)
Tunjangan dan Lain-lain : Asuransi Gigi, Tip, Asuransi kesehatan, Waktu regular, Senin - Jumat, Kasual (contoh: Kaos)
Lokasi : Jakarta Selatan