Lowongan kerja Part-Time Green Camp Ayana Junior Facilitator

DESKRIPSI LOWONGAN KERJA
Green Camp Ayana Junior Facilitator Job Description
Overall Responsibility
You must have passion about working with children and have a commitment to environmental education.
Green Camp Facilitators are highly responsible, dedicated, enthusiastic, eco-friendly, and caring facilitators that oversee Green Camp students from ages 7 - 12 and families.
A successful Green Camp facilitator will always be focused on providing an excellent and safe 'learning adventure' experience for the campers in their camp. Facilitators will be responsible for ensuring excellent safety standards and a high-quality experience during all Green Camp programs.
Key areas of Responsibility
To take a lead in the coordination, and delivery of outdoor education programs as well as meeting the learning outcomes of the programs whether at Green Camp at Ayana Estate or Green Camp at Green School Bali.

Co-design, write/develop sessions curriculum.

To write daily reflections and reports for parents and Green Camp Director.

To undertake relevant training as and when required.

To assist in the website content/digital marketing materials, sales and marketing of the camp programs.

To contribute to, to comply with, all safeguarding policies and standard operating procedures

Actively contribute to facility maintenance and cleaning as needed at the end of each camp day

To facilitate activity sessions in such a way that all participants feel valued, safe and part of a team.

To deliver a wide range of outdoor programs including team building, climbing, swimming, high ropes, river activities, hiking, biking, etc.

Supervise and assure physical/emotional safety of all participants

Demonstrate ability to work effectively with individuals from diverse communities and cultures

Demonstrate commitment, reliability, punctuality, and responsible behavior

To seek to build positive relationships with groups of both young learners from the age of 7 to adults.
Qualifications
At least 20 years of ages, Indonesian citizen

Degree in Education/Communication/Science/Environmental Science

Strong leadership and organizational skills

Min. 2 year teaching/leading experience either indoors or outdoors

High level and excellent ability to speak and write in English

Current First Aid and CPR certification is a plus

Great interest in natural / upcycle arts

High interest in and knowledge of the natural world and sustainability as well as the ability to combine creativity and leadership together

Most important: highly enthusiastic and positive

Must be responsible and committed to teaching adults, youth and children

Physically fit and dependable
Closing date: April 15th, 2023.
Start date: May 1st, 2023.
All qualified candidates are encouraged to apply; Green School Bali respects and encourages diversity and is an equal opportunity working environment. We are a Child Protection School and conduct rigorous background checks before hiring any individual. All positions of employment are dependent on comprehensive criminal and professional background checks.
Thank you for your interest in Green School Bali.
Informasi Tambahan Lowongan Kerja
Tingkat Pekerjaan : Pegawai (non-manajemen & non-supervisor)
Kualifikasi : Sarjana (S1)
Pengalaman Kerja : 1 tahun
Jenis Pekerjaan : Paruh Waktu
Spesialisasi Pekerjaan : Pendidikan/Pelatihan, Pendidikan / 507, 105
Informasi perusahaan Pemberi Kerja, Green School Bali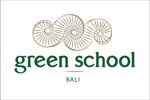 Come Inspire the Next Generation of Changemakers
Green School's staff and teachers come from all corners of the globe. We are gifted with a pool of talents passionate to progressively advance the education system. The teachers are empowered to bring their passion, individual talents and commitment to sustainability to life. Green School History Green School opened in September 2008 with 90 students and a tailor made campus that had only recently emerged from the jungle and rice fields. Since then it has grown physically and in student numbers. Green School combines the talent of several and very differently gifted individuals. Its founders, John and Cynthia Hardy, have been residents in Bali for more than 40 years and recognized a unique opportunity to create something truly inspiring and outside of the structural, conceptual, and physical limitations of many traditional schools.
Informasi Tambahan Perusahaan Green School Bali
Ukuran Perusahaan : 201 - 500 pekerja
Waktu Proses Lamaran : 24 hari
Industri : Pendidikan
Tunjangan dan Lain-lain : Tunjangan Pendidikan, Asuransi kesehatan, Waktu regular, Senin - Jumat, Tropical Formal
Lokasi : Badung