Lowongan kerja Associate Payroll Specialist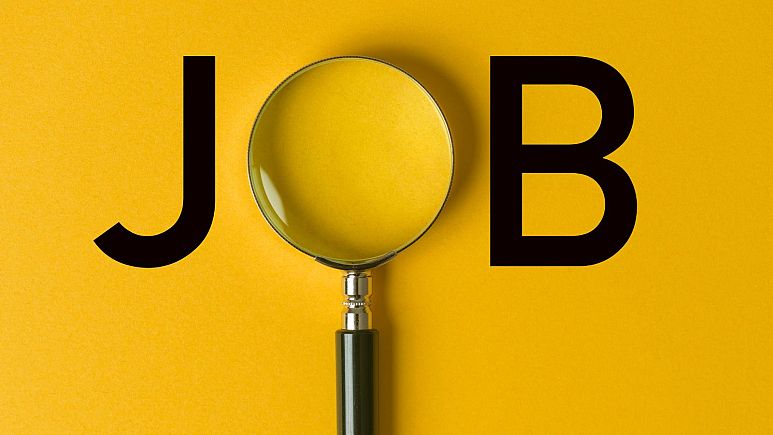 Lowongan Kerja Posisi Associate Payroll Specialist di PT NTT Data Indonesia
DESKRIPSI LOWONGAN KERJA
NTT is a leading global IT solutions and services organisation that brings together people, data and things to create a better and more sustainable future.
In today's 'iNTTerconnected' world, connections matter more now than ever. By bringing together talented people, world-class technology partners and emerging innovators, we help our clients solve some of the world's most significant technological, business and societal challenges.
With people at the heart of our success, NTT is committed to attracting and growing the best talent and providing an environment where everyone feels they can belong and their contribution matters.
Want to be a part of our team?
Ensures payroll is processed with speed and accuracy.

Serves as liaison to employees and with third party payroll vendors to ensure payroll processing accurately reflects company specific pay policies.

Audits employee pay records and reconciles totals by department, location, country, etc.

Coordinates third party payroll system implementations and upgrades. Interprets pay policies, (e.g., vacation, LOA, disability, workers compensation, union contracts, government regulations, withholding exemptions, etc.) and ensures appropriate amounts/deductions are calculated and applied to the various accounts correctly.

Verifies compliance with federal and state payroll requirements; stays current with changes in the law.

May assist with audits of internal records, workers compensation, tax filings and related documentation.

Documents payroll processes and procedures; may train payroll department staff.

May back up those who perform specialized tasks or activities such as stock option exercises, SEC document filing, or sales commission calculation reviews.
Working at NTT
Payroll Specialists proactively supports the execution and processing of the payroll function and performs a wide range of more complex payroll tasks.
This individual uses their extensive experience to contribute to the management, direction, control and processing of the payroll function and all other payroll related duties. This position assist with administering payrolls including month-end consolidation and processing support as required.
Key Roles and Responsibilities:
Undertake regular reviews to ensure the utilisation, accuracy and effectiveness of payroll operations.

Proactively support the disbursement of payroll, including garnishments, benefits and taxes consistent with federal and state laws.

Ensure systems are set up and updated to reflect the current employee database, including salaries, benefits, sick and annual leave in line with employment contracts.

Attend to payroll queries from management and escalated queries from the payroll team.

Support the preparation of relevant management reports, including weekly, monthly, quarterly and year-end reports.

Provide coaching and training to managers on the payroll rules and gross to net calculations.

Responsible for ensuring the relevant reconciliations are prepared and executed.

Contribute to the auditing of payroll balance sheets and year to date earnings.

Ensure employees are engaged and take responsibility for the development and training of the direct reports.

Remain current on new legislation and regulatory ruling impacting payroll.

Use extensive experience to provide comprehensive technical support for payroll initiatives and the tools used to facilitate payroll processing.

Support HR teams with the alignment and implementation of a more complex payroll and benefits system.

Ensure the prompt maintain of employee records including archiving and filing.
Knowledge, Skills and Attributes:
Excellent verbal and written communication skills

Demonstrate highly analytical abilities

Ability to work effectively with senior level employees

Display excellent client focus and excellent attention to detail

Ability to establish co-operative and working relationships with others in the business

Demonstrate the ability to work independently

Display high levels of integrity

Able to deal with confidential information appropriately

Working knowledge of payroll best practices
Academic Qualifications and Certifications:
General Qualification in Payroll Management (Diploma)

Relevant certification
Required Experience:
Demonstrated experience in a similar position in a related environment

Demonstrated experience working with accounting and payroll software
What will make you a good fit for the role?
Join our growing global team and accelerate your career with us. Apply today.
A career at NTT means:
Being part of a global pioneer – where you gain exposure to our Fortune 500 clients and world-leading global technology partners and work with a network of over 40,000 smart and diverse colleagues across 57 countries, delivering services in over 200 countries.
Being at the forefront of cutting-edge technology – backed with a 150-year heritage of using technology for good. With 40% of the world's internet traffic running on our network and where Emoji were first invented, you can be proud of the group's many new 'firsts'.
Making a difference – by doing meaningful work that helps to shape the future for our clients, and across industries and communities around the world.
Being your best self – in a progressive 'Connected Working' environment that promotes flexibility, connection and wellbeing. Where diversity and different perspectives are embraced to ensure equal opportunities for all.
Having ongoing opportunities to own and develop your career – with a personal and professional development plan and access to the broadest learning offerings in the industry.
Informasi Tambahan Lowongan Kerja
Tingkat Pekerjaan : Pegawai (non-manajemen & non-supervisor)
Kualifikasi : Sarjana (S1)
Pengalaman Kerja : 1 tahun
Jenis Pekerjaan : Penuh Waktu
Spesialisasi Pekerjaan : Sumber Daya Manusia/Personalia, Sumber Daya Manusia / HR / 502, 137
Informasi perusahaan Pemberi Kerja, PT NTT Data Indonesia

NTT Group is one of the 50 largest companies in the world, specializing in IT & Telecommunications with JPY10.3 trillion sales (FY2010).

NTT DATA is the IT solutions arm among major NTT Group companies, specializing in providing IT solutions and systems integration services.

Our domestic and overseas companies are working in concert to construct the necessary support structure as quickly as possible in our transition from our previous role as a systems creator into a genuine global business partner that is leading the way to international business success.

With globally proven best practices, NTT DATA Group provides its clients with world-class solutions. Our vast experience in end-to-end solutions for diverse industries, on many different platforms, allows us to deliver measurable results that meet or exceed every expectation. Thanks to our knowledge and expertise with proven onsite, offsite and offshore methodologies and execution processes, we have established our leadership in the marketplace.
Informasi Tambahan Perusahaan PT NTT Data Indonesia
Ukuran Perusahaan : 51 - 200 pekerja
Waktu Proses Lamaran :
Industri : Komputer/Teknik Informatika (Perangkat Lunak)
Tunjangan dan Lain-lain : Asuransi Gigi, Tip, Asuransi kesehatan, Waktu regular, Senin - Jumat, Bisnis (contoh: Kemeja), Career, Training & Development, Etc
Lokasi : Jakarta Raya