Lowongan kerja Research Intern
Lowongan Kerja Posisi Research Intern di PT Mitrausaha Indonesia Grup
DESKRIPSI LOWONGAN KERJA
Funding Societies | Modalku is the largest SME digital financing platform in Southeast Asia, expanding into a leading SME neobank. We are licensed and registered in Singapore, Indonesia, Thailand, Malaysia, and operating in Vietnam, and backed by Sequoia India, Softbank Vision Fund and SMBC bank amongst many others. Funding Societies | Modalku provides business financing to small and medium-sized enterprises (SMEs), which is funded by individual and institutional investors.
And here at Funding Societies | Modalku we live by our core values GETFS:
Grow Relentlessly: Strive to become our best, most authentic selves.

Enable Teamwork, Disable Politics: Only by forging togetherness, we help each other succeed.

Test Measure Act: Stay curious and reinvent ourselves, through innovation and experimentation.

Focus on Impact: Create impact through bias for action and tangible results.

Serve with Obsession: Build win-win relationships for the long-term by having a customer obsession.
A successful research intern will be able to provide actionable insights to business and product development roadmap through research conducted personally or through collaborations with other senior researchers.
As a Research Intern, you will work to provide critical support in data collection, analysis, and reporting for various research projects. You will gain practical experience and exposure to the finance industry in the Southeast Asia market, and have the opportunity to develop your research skills and portfolio.
The role is expected to be highly collaborative across teams, we are looking for a person who doesn't shy away to bring forth ideas, and manages stakeholders support needs.
What you will do:

Conduct research on various financial topics, such as, but not limited to market trends, competitive landscape, and industry developments.

Collect and analyze data from various sources, including financial databases, industry reports, and company filings

Assist with the preparation of research recruitment, reports, presentations, and other materials for internal stakeholders

Participate in team meetings and provide input on research strategies and projects
Requirements
Bachelor's degree in finance, economics, communications, or related fields.

Experience in statistical analysis and data visualization tool

Proficient in Microsoft office and Google suite, particularly in Microsoft Powerpoint and Google Slide

Proficiency in Mandarin is an added advantage

Capable to analyze and interpret tabular data

Has high interest and curiosity towards financial service industry and keeps up with trend

Capable to articulate ideas and findings effectively in English, both verbally and in writings.

Strong time-management and organizational skills to manage timeline and stakeholders.

Hand-ons mentality in performing individual tasks and group collaborations.
Benefits
Time off - We would love you to take time off to rest and rejuvenate. We offer flexible paid vacations as well as many other observed holidays by country. We also like to have our people take a day off for special days like birthdays and work anniversaries.

Flexible Working - We believe in giving back the control of work & life to our people. We trust our people and love to provide the space to accommodate each and everyone's working style and personal life.

Learning & Development: We believe learning should never end and we support everyone with self-learning L&D allowances.
-
Informasi Tambahan Lowongan Kerja
Tingkat Pekerjaan : Tidak Terspesifikasi
Kualifikasi : Tidak terspesifikasi
Pengalaman Kerja :
Jenis Pekerjaan :
Spesialisasi Pekerjaan : Penjualan / Pemasaran, Pemasaran/Pengembangan Bisnis / 503, 139
Informasi perusahaan Pemberi Kerja, PT Mitrausaha Indonesia Grup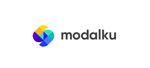 Modalku is an online marketplace based in Jakarta, Indonesia for small businesses to acquire loans and for lenders to fund small business loans to earn compelling returns. Our technology-based approach enables borrowers to receive loans for the first time or at lower than market rates, while lenders will earn returns well above that of bank deposits, traditional fixed income products and life insurance investment-linked products. This marketplace lending model is proven in countries such as USA, UK, China & Singapore. SMEs are a key source of employment and economic growth in Indonesia, but are structurally disabled by financial institutions to get the financing they need, despite being generally profitable companies. Meanwhile, investors & depositors looking to fend off a high inflation rate need a more reliable way to generate higher returns. Modalku is committed to solve these problems through proactive innovation and collaboration with borrowers, lenders and the broader ecosystem in Indonesia. Because together, we create a much better Indonesia.
Informasi Tambahan Perusahaan PT Mitrausaha Indonesia Grup
Ukuran Perusahaan : 51 - 200 pekerja
Waktu Proses Lamaran :
Industri : Perbankan/Pelayanan Keuangan
Tunjangan dan Lain-lain :
Lokasi : Jakarta Barat